Distance Learning Program
Overview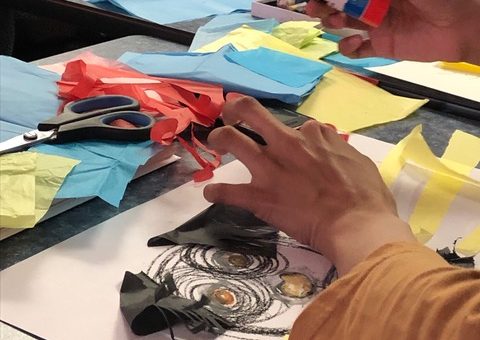 The purpose of the Toronto Art Therapy Institute Distance Learning Program is to positively encourage the growth of the profession of Art Therapy by supporting those who live in more remote communities in Canada to become fully qualified Art Therapists. Our aim is to provide the highest quality of Distance Learning education in Art Therapy available. Our program is approved by both the Canadian Art Therapy Association and the Ontario Ministry of Training, Colleges and Universities.
The TATI Distance Learning Program is offered once per year (January start date), and we accept 10 students per cohort.
The Toronto Art Therapy Institute Distance Learning Program is considered a full-time program as students complete the equivalent of four graduate level courses each semester. Each week the course instructors send out details about that week's lecture which could involve many processes including synchronous learning, discussion, viewing a video, listening to a presentation, taking part in a forum, posting your artwork, etc. Each group of students will be learning together for the full 16 months of coursework.
Due to the Canadian Art Therapy Association requirement for distance learning programs to include 176 hours of on-site learning, students attend on-site classes for two sessions of 11 days each. Each of the two 11 day on-site semesters consist of 88 hours of intensive learning (8 hours per day).
The Toronto Art Therapy Institute is a Graduate Level Diploma training program in Art Therapy which includes 16 months of accelerated and full-time coursework followed by two years to complete a thesis or major project. 700 hours of practicum is also required. Upon completion of all of the program requirements students graduate as Professional Art Therapists. The program takes most students two to three years to complete. Due to the impact of the pandemic on practicum placements, it could take longer for students to complete the program.
Please note: While we do accept international students, Distance Learning students must be residing in Canada for the duration of the program due to limitations with providing liability insurance for practicum placements outside the country. The Distance Learning program is intended for students who live at least 100km from our campus in Toronto or who cannot attend Saturday classes for religious reasons.
Info Sessions:
Online information sessions are held before each admissions period and are hosted by TATI instructors, practicum staff, and administrators to share information about art therapy, the TATI program, and application process, and to answer questions.
Past info session:
January 2024 admissions
(onsite and distance learning programs)
Thursday June 15, 2023
12:00-1:30 ET via Zoom
Sign up here if you'd like to be notified when registration opens for the September 2024 admissions (onsite program) info session.
Distance Learning
Curriculum
For further details including course descriptions, please see the Distance Learning Program Calendar.
Tuition Fees
Tuition fees are paid in four installments of $4,440. Tuition payments are due at the beginning of each 4 month quarter of the 16 months of coursework. The total tuition for the program is $17,760.00
An additional fee of $1,300.00 is required for Thesis/Major Project Advisement to be paid at the end of coursework or earlier depending on when the student begins their thesis or major project.
Program Extension Fees:
The completion due date of all practicum hours and the thesis or major project is 2 years from the last day of semester 5. If students do not maintain contact with the program and progress in practicum and/or thesis/major project after coursework, and the two-year completion due date has passed:
-The student will be recorded as inactive in the program.
-If at or after this time the student would like to continue practicum and/or thesis or major project, they must pay a fee of $200 in order to reinstate their active student status in the program.
-If the student does not maintain contact and progress in the program after 6 months from last contact, they will be recorded as inactive in the program.
Tuition fees are tax deductible.
The Toronto Art Therapy Institute is registered as a private career college under the Private Career Colleges Act, 2005 and receives no government funding.
We are not registered with the Ontario Student Loans Program (OSAP) due to changes in their policies which would require TATI to be responsible for the loans of students who default on their loans.
Important Dates
September 2024 Program Admissions:
Applications for the September 2024 On-Site Program will be accepted between February 1-15, 2024.
January 2025 Program Admissions:
Applications for the January 2025 On-Site Program and the January 2025 Distance Learning Program will be accepted between May 31-June 14, 2024.
All application documents and payment of the application fee must be received by 12:00 p.m. (NOON) ET on the application deadline for each admissions period in order for an application to be processed (Thursday February 15, 2024 for Sept 2024 program admissions, and Friday June 14, 2024 for January 2025 program admissions).
Due to our review timeline and process we do not accept late applications. Incomplete applications are kept on file for one year and can be transferred over for completion during another admissions period within the year, by request.
Prerequisites and Application Process
Testimonials
Thanks so much for everything… I am currently making a living as an art therapist at 6 different worksites (including groups and individual sessions with people with addictions, brain-injured clients, survivors of domestic violence, children and teens who have witnessed domestic violence, and people with severe mental illness) and I am always looking to expand my practice — I am currently proposing seniors groups at the various local retirement homes. I'm working in Lindsay, Sutton, Port Perry and Port Hope.
I cannot tell you what a difference my time at TATI has made in my life, and how grateful I am to you, and to all my instructors and supervisors.
I am so proud to say that I am an art therapist.
In 2013 The Ontario Ministry of the Attorney General awarded me a Victim Services Award of Distinction for textile art project with survivors of domestic violence in Kawartha Lakes.
Annalisa Danowski
DTATI
Language Requirements:
If you apply to either the On-Site or Distance Learning programs at TATI, TATI reserves the right to request a successfully completed language proficiency test. Language test scores are reviewed in combination with academic credentials to determine your admissibility to TATI.
You may meet our English-language requirements if you have successfully completed one of the following:
TOEFL: Test of English as a Foreign Language
Computer: 220
Paper: 560
iBT: 83
IELTS: International English Language Testing Service
Degree Equivalency Certificate
If your degree was completed outside Canada, the United States, or the United Kingdom, we require a degree equivalency certificate from an organization such as WES or ICAS. Transcripts from academic institutions outside of the above countries without equivalency certificates will not be processed.
International Credential Assessment Service of Canada (ICAS): www.icascanada.ca
World Education Services (WES): www.wes.org/ca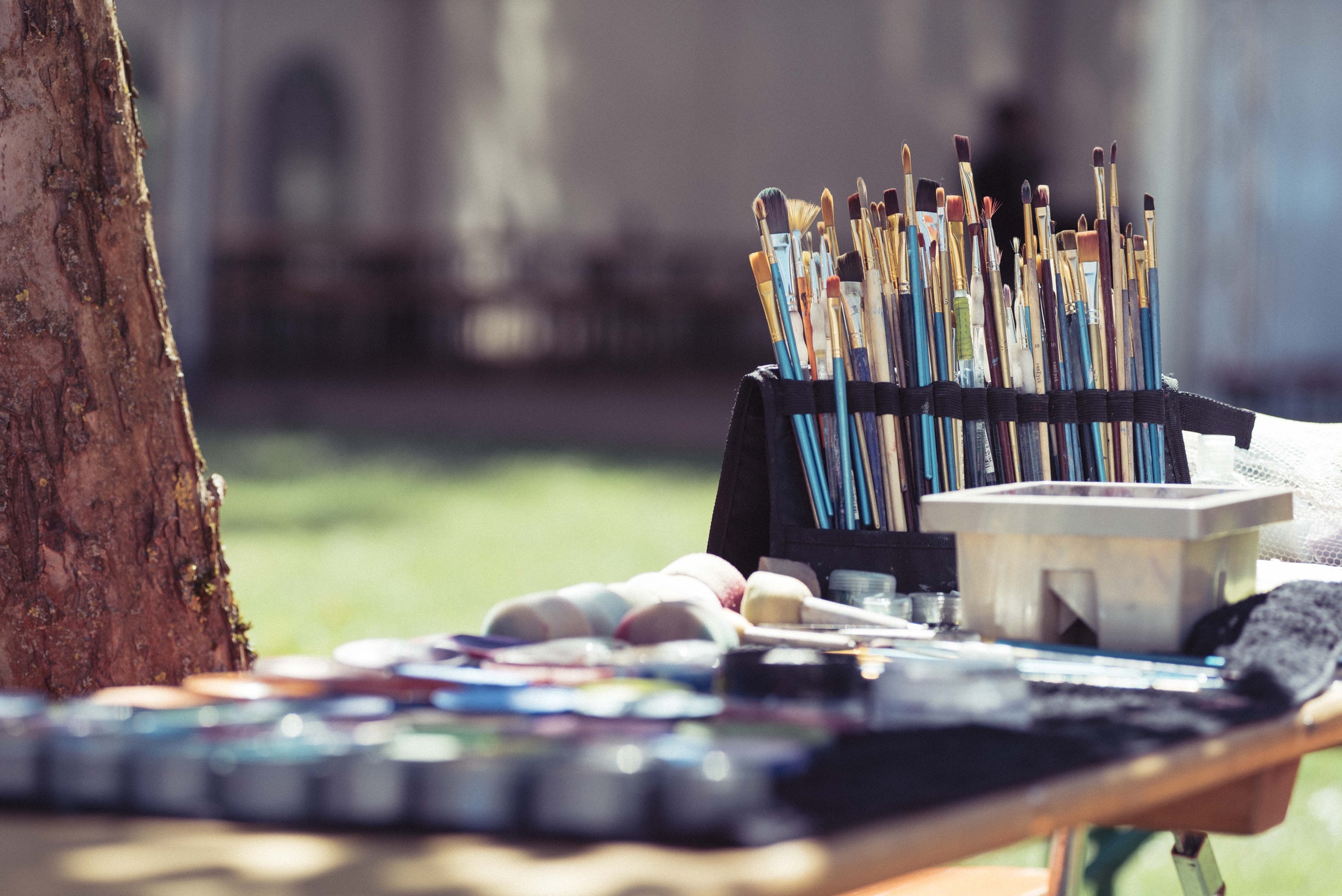 Practicum
As with the on-site program, students are required to complete 700 hours of practicum and a thesis or major project in order to qualify for graduation.